Every August the city of Oxford hosts a weekend of exciting folk acts. This includes indie up and comers, Morris dancers and well known names. Volunteers from the local community organise this event and help make sure it is as enjoyable as possible. People who come to the folk festival for the first time should read these tips to ensure a great time is had by all.
Accommodation
Whilst bigger festivals like Glastonbury have plenty of camping space, this is not the case for the Oxford Folk Festival. However, there are a few camping sites within driving distance. Alternatively, visitors may prefer to stay in a hotel or B&B. The great thing about this city is that there is a variety of places to stay. Some are quaint little cottages located in the countryside. Others are modern rooms in the centre of the city.
Staying Healthy
The most important thing is to stay hydrated when at this event. It is open air and there will likely be plenty of sunshine. This can increase the chances of dehydration and sunstroke. Therefore, festival goers should dress appropriately.
If people are concerned about the health impacts of festivals then it is best to talk to a doctor. This can be done using the livi app which allows patients to video chat with their GPs. It is a convenient way of accessing NHS services.
Itinerary
The festival is full of acts and activities to enjoy. With so much to do it can seem overwhelming for some. For this reason, it is a good idea to create an itinerary for the weekend. First the festival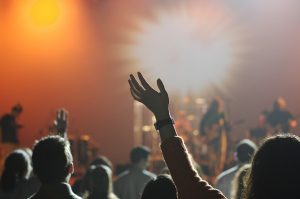 goer should look at the schedule for each day. Then they can pick which acts to see. Scheduling meal breaks will ensure that they have enough energy to enjoy the entire event.
Socialising
Festivals are great places to hang out with friends. Doing so can create life long memories. These are also perfect venues for meeting new people. Everyone there will already have one thing in common: a love for the folk music genre. Visitors are encouraged to mingle with locals and perpetuate a friendly and social atmosphere.
Alcohol
The Oxford Folk Festival is at its heart a family friendly event. The rules on drinking alcohol may vary from year to year. However, it is a safe bet to assume that there will be very little alcoholic beverages to buy on site.
Visitors may also not be allowed to bring their own booze. If they are thinking of doing this they should wait until the event is closed. Then the relevant rules regarding alcohol should be posted online. Alternatively, they can contact the organisers directly and ask about it.